[ad_1]

A new poll indicates that Americans differ greatly on the fairness of the U.S. economic system depending on their party affiliation.
A Hill/HarrisX poll released Monday showed that 57 percent of Democrats believed the American economy was mostly or somewhat "unfair," compared to only 30 percent of Republicans. A slight majority of independents felt the system was unfair, 52 percent.
Women and men were divided on the issue, with 52 percent of women deeming the economy unfair as opposed to only 41 percent of men. Differences based on race and ethnicity were even more dramatic. A 60 percent majority of white respondents said the economic system was fair or mostly fair, compared to only 27 percent of blacks and 49 percent of Hispanics.
Regional differences were also noted in the poll. Those in the Midwest were the least likely to think the system was fair, only 44 percent overall. A majority of 57 percent of southerners believed the economy was fair.
Education seems to have played a significant role in shaping views on the issue as well. Among those with four-year college degrees, only 36 percent believed the economy was unfair, compared to 53 percent of people without degrees.
"Republicans tend to feel that things are OK, things are fair, things are not rigged, however you want to look at it … If you're a Republican, you hear President Trump talk about how the economy is doing well," Ipsos Public Affairs director Mallory Newall told The Hill.
"On the Democratic side, there is definitely a higher level of both animosity and anxiety about that where they do feel that there is a deeper gulf of income inequality developing and they don't buy into the fact that the economy is doing well," added Newall.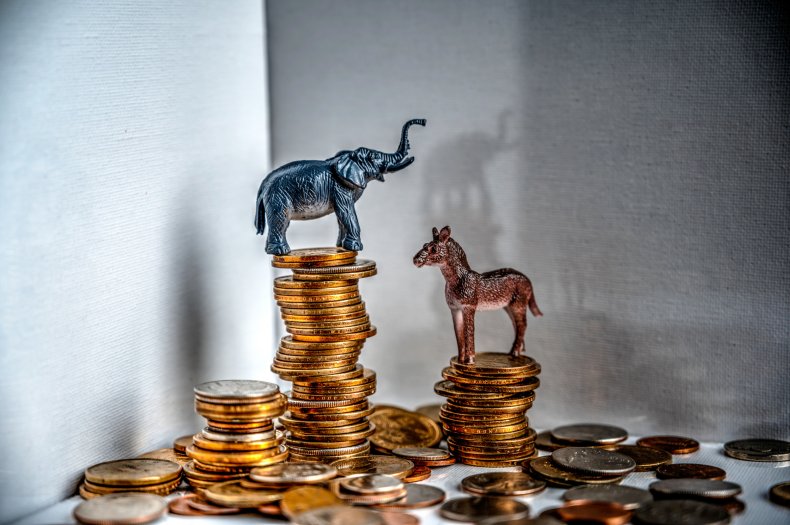 The poll was conducted on March 1 and 2, surveying 1,037 respondents online. It has a margin of error of 3.1 percent.
Newsweek reached out to Republican and Democratic leadership for comment but had not received responses by the time of publication.
The economy and issues of income inequality are likely to continue to be major topics of debate leading into November's presidential election. President Donald Trump has repeatedly touted a strong economy, often taking credit for a stock market that hit record highs in February.
However, markets have been plummeting in recent weeks over fears of the coronavirus. Some analysts are now bracing for a possible recession. Trump's handling of the health crisis along with the related impact on the economy has been criticized by many, including the remaining candidates for the Democratic nomination, former Vice President Joe Biden and Senator Bernie Sanders.
[ad_2]

Read more…