[ad_1]

Senior Oregon Senator Ron Wyden said the "general public" had been "put at risk" by the Department of Health and Human Services' handling of quarantined coronavirus patients in a Friday letter to HHS Secretary Alexander Azar.
Wyden's letter came after a whistleblower within the HHS complained that workers were improperly prepared to handle Americans returning from Wuhan, China, where the coronavirus outbreak is alleged to have started. According to the complaint, the HHS workers were not provided with the correct protective gear and were not properly trained in infection control protocols.
After voicing concerns to superiors, the whistleblower was allegedly given a new assignment with the caveat that she would be released from her position with HHS if she chose not to accept the offer. The whistleblower is attempting to gain federal protection, according to The Washington Post.
Newsweek reached out to HHS for comment but did not receive a response in time for publication.
Wyden noted his "serious concern" regarding the whistleblower complaint and its allegations in his letter.
"Such mismanagement on the part of HHS placed these human services staff at risk," Wyden wrote. "Not only that, but the general public was also put at risk since your employees were then immediately returned to their communities and jobs at the Department post-deployment, by commercial air flights with no precautions."
"I am alarmed, also, by reports of how the whistleblower has been treated by the Department after reporting that top HHS leaders dismissed concerns from managers and affected employees regarding this issue," Wyden continued.
Wyden clarified in his letter that "retaliation against a Federal employee who is a whistleblower is a prohibited personnel practice."
Among other relevant questions, Wyden asked Azar if "all appropriate procedures were taken with regard to protecting this employee pursuant to the Whistleblower Protection Act" and what protocols were enacted "to ensure COVID-19 [coronavirus] was not spread to the American public."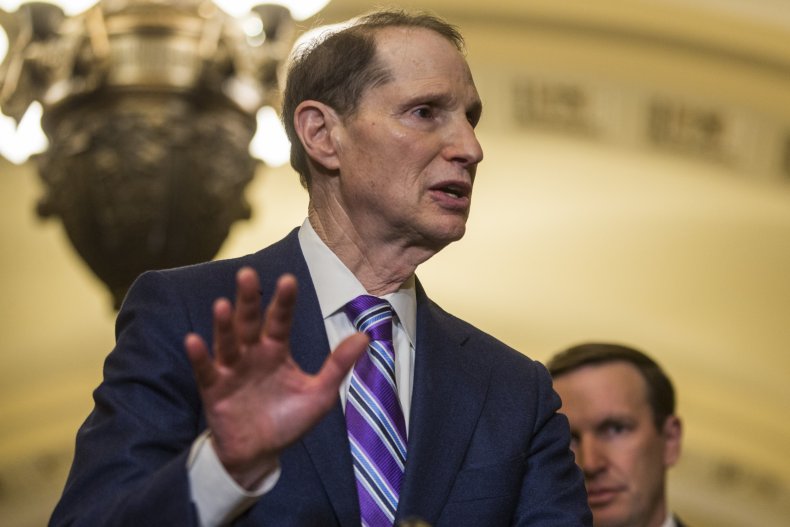 First elected to the Senate in 1996, Wyden is a ranking member of the Senate Finance Committee.
California is the site of the first case of coronavirus was reported where the patient had not traveled overseas or been in contact with an infected individual. Since the patient did not present with the Centers for Disease Control's coronavirus symptoms guidelines, she was not tested for the infection for four days while hospitalized.
California Representative John Garamendi told CNN on Friday that the patient is in serious condition and has been intubated.
"This patient is in serious condition and our prayers go out to her and her family," Garamendi said.
California Gavin Newsom said Friday that residents of the state "shouldn't panic" about the virus.
"We haven't been testing as we should, and I think in the process, people should be prepared that when you do more testing, the results will produce, I imagine, many positive cases," Newsom said at a news conference. "People shouldn't panic about that."
Recent statistics indicate a total of 62 positive cases of coronavirus in the U.S. but over 84,000 confirmed cases have been reported worldwide with a death toll of 2,876.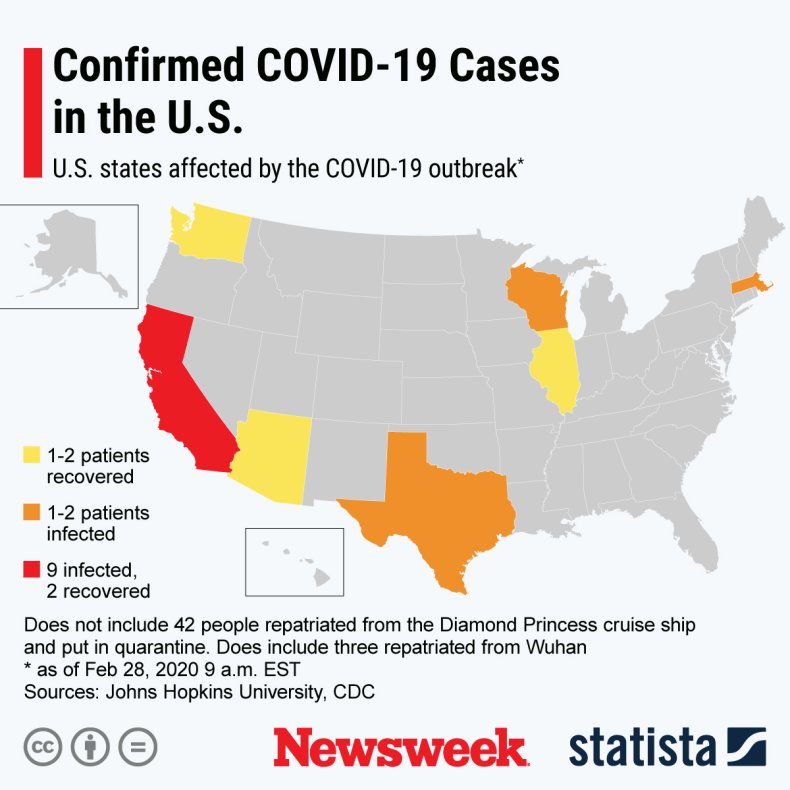 [ad_2]

Read more…