[ad_1]

A Florida woman with the new coronavirus has criticised the U.S. Centers for Disease Control and Prevention (CDC), claiming she was allowed to board a domestic flight despite warning the agency she had come down with flu-like symptoms after visiting a COVID-19 hotspot in Europe.
The 29-year-old woman from Hillsborough County who wanted to remain anonymous told Fox 13 she had recently traveled with a companion to Milan, in northern Italy's Lombardy region.
The virus has spread rapidly there in recent weeks, as indicated in the Statista map below, prompting the U.S. Department of State on Saturday to advise against all nonessential travel to Italy and warn people not to go to Lombardy at all.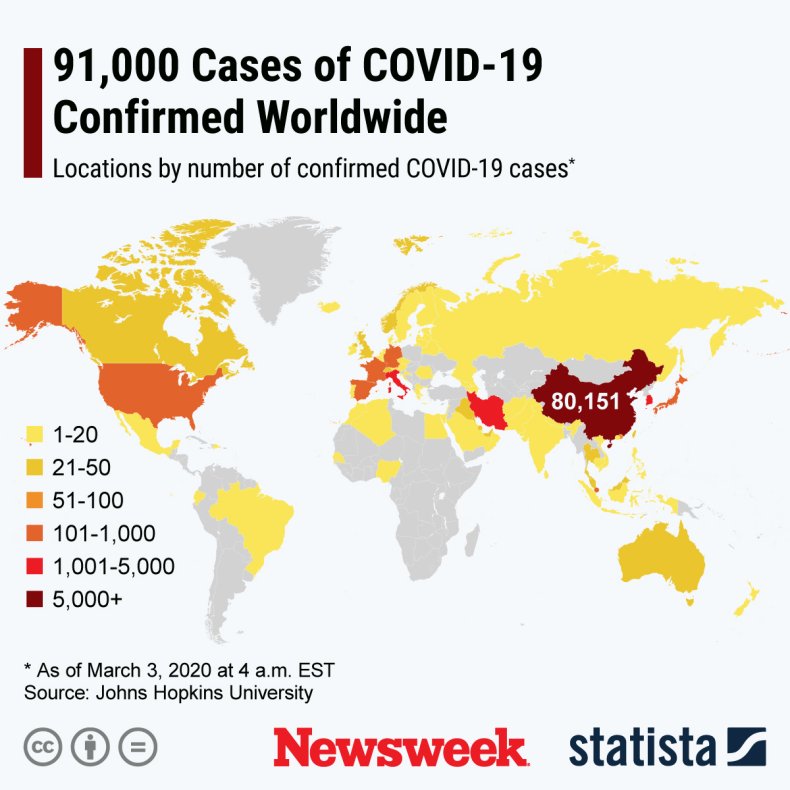 In the last few days of the trip, the woman started to feel unwell. About a week ago, the pair flew from Italy to New York, to catch a connecting flight to Tampa, Florida.
She claimed she called the U.S. Centers for Disease Control and Prevention when she landed in New York to notify them she had flown to Italy and had flu-like symptoms, including a fever, a deep upper respiratory cough, and was bringing up mucus.
She was told she wasn't a travel risk and was cleared to fly. When she landed in Tampa she was tested for COVID-19. It was not clear which New York airport she travelled from.
"No one sounded prepared. No one at the CDC sounded prepared or educated on what was going on. When talking about an outbreak in Milan, Italy, I think they should know what part of the country that's in," the woman told Fox 13.
She said: "I 1,000 percent had symptoms when I landed in the states. I don't blame Tampa. We were coming in from another domestic flight."
The women have self-quarantined, with the companion testing presumptive positive for COVID-19 and developing symptoms while she was isolated. The women are both doing well, and following instructions from the Florida Health Department, according to Fox 13. The pair will remain closed off until their symptoms subside, at which point they will start another 14 day quarantine as a precaution.
On Tuesday, Governor Ron DeSantis said the sister of the Hillsborough County resident—who appeared to be the companion mentioned in the Fox 13 report—had tested presumptive positive and is being isolated, with the test awaiting confirmation by the CDC, ABC-affiliate WFTS Tampa Bay reported. The woman lives in California, so her case won't be counted for Florida, he said. "There is a roommate in addition to the sister who is in isolation" and isn't symptomatic but is being monitored, said DeSantis.
The first patient to be diagnosed with COVID-19 in Florida was a resident of Manatee county who didn't have travel history to countries restricted by the government, and was being isolated, according to the Florida Department of Health.
The incident comes after a Florida woman returned to the state from northern Italy in late February claiming she was not screened at airports or given a COVID-19 test because she didnt fit certain criteria, despite feeling ill.
Newsweek has contacted the CDC, Florida Department of Health, and Tampa International Airport for comment.
Tampa International Airport spokesperson Emily Nipps told FOX 13 the facility had "stepped up" cleaning and sanitation "particularly around high-touch areas." Additional hand sanitizer and signs had been put up, she said.
According to a statement by the CDC on Tuesday, COVID-19 cases have been reported in 12 U.S. states: Arizona, California, Florida, Georgia, Illinois, Massachusetts, New Hampshire, New York, Oregon, Rhode Island, Washington, and Wisconsin.
The agency states 60 cases have been confirmed in the U.S. with 6 fatalities, however a COVID-19 dashboard kept by Johns Hopkins University which pools data from official bodies including the CDC, the World Health Organization and local health departments states there are 127 confirmed cases out of over 93,000 worldwide.
The CDC said in a statement: "As the outbreak of COVID-19 continues to expand and as testing capacity in the U.S. increases, CDC expects more cases to be detected across the country, including more instances of person-to-person spread in more states.
While information so far suggests that most COVID-19 illness is mild, a report out of China suggests serious illness occurs in 16 percent of cases. Older people and people with certain underlying health conditions like heart disease, lung disease and diabetes, for example, seem to be at greater risk of serious illness."
It added: "The federal government has been working closely with state, local, tribal, and territorial partners, as well as public health partners, to prepare for and respond to this public health emergency. CDC expects additional instances of person-to-person spread in the coming days and weeks."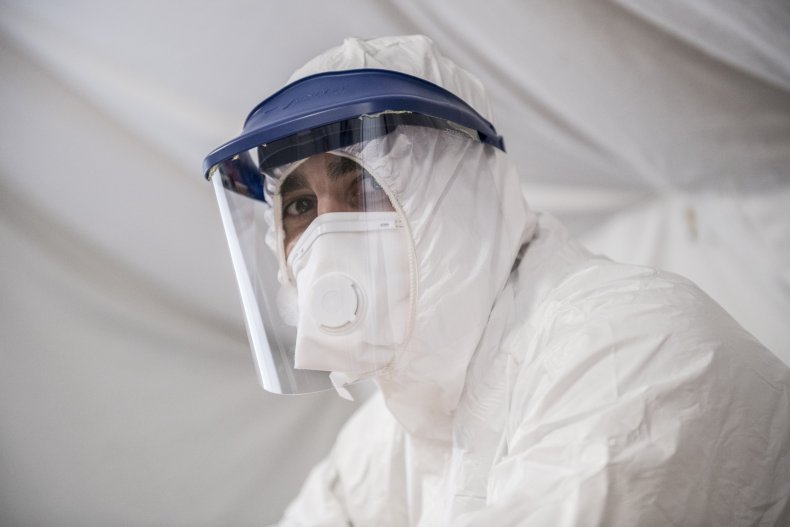 [ad_2]

Read more…