[ad_1]

Democratic Illinois Governor J.B. Pritzker accused Donald Trump of failing to adequately address the coronavirus pandemic on Sunday, after the president lashed out at him and other state leaders for criticizing the federal government's response to COVID-19.
'[Pritzker], Governor of Illinois, and a very small group of certain other Governors, together with Fake News @CNN & Concast (MSDNC), shouldn't be blaming the Federal Government for their own shortcomings. We are there to back you up should you fail, and always will be!" Trump tweeted earlier today.
In response, Pritzker urged the president to "get off Twitter & do your job."
"You wasted precious months when you could've taken action to protect Americans & Illinoisans," the Illinois governor tweeted. "You should be leading a national response instead of throwing tantrums from the back seat. Where were the tests when we needed them? Where's the PPE?"
Newsweek reached out to the White House for comment.
As of Sunday, there were over 311,000 confirmed coronavirus cases worldwide, with more than 13,000 deaths recorded and at least 93,000 recoveries.
According to the latest figures from John Hopkins University, U.S. cases of COVID-19 have exceeded 26,000, with at least 340 deaths caused by the novel disease and 176 recoveries. With these new figures, the U.S. on Sunday became the country with the fourth-highest number of cases after China, Spain and Italy.
New York, Washington state and California have experienced the most deaths, with 94, 76 and 27, respectively. After Trump vowed to broaden testing services this week, New York Governor Andrew Cuomo warned citizens that the number of positive cases will continue to surge as testing catches up across America.
"Why are you seeing the numbers go up? Because you are taking more tests," Cuomo said, according to Fox News. "People see those numbers go up, they get nervous, they panic. 'Look at how many more people have the virus.' That's not how many more people have the virus, you're just taking more tests so you're finding more positives."
Vice President Mike Pence confirmed that both he and his wife have tested negative for COVID-19, the disease caused by the novel coronavirus. The pair were tested on Saturday after one of Pence's staffers tested positive for the virus on Friday.
The virus was initially detected in Wuhan, China. Since then, the mainland has reported nearly 81,200 cases, over 3,200 deaths and more than 72,000 recoveries.
The graphic below, provided by Statista, illustrates the number of confirmed COVID-19 cases in the U.S. as of March 20.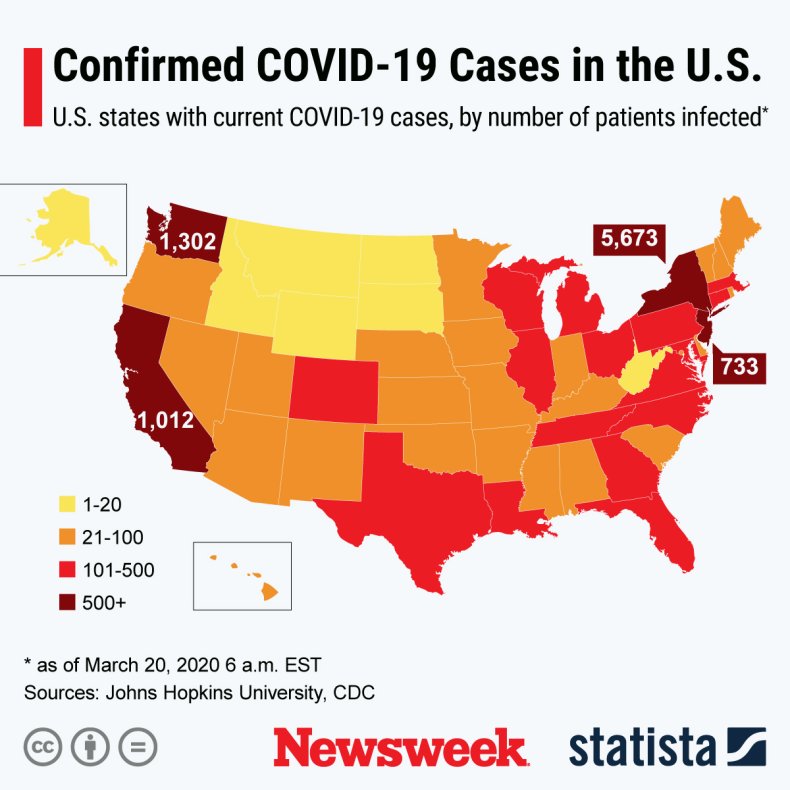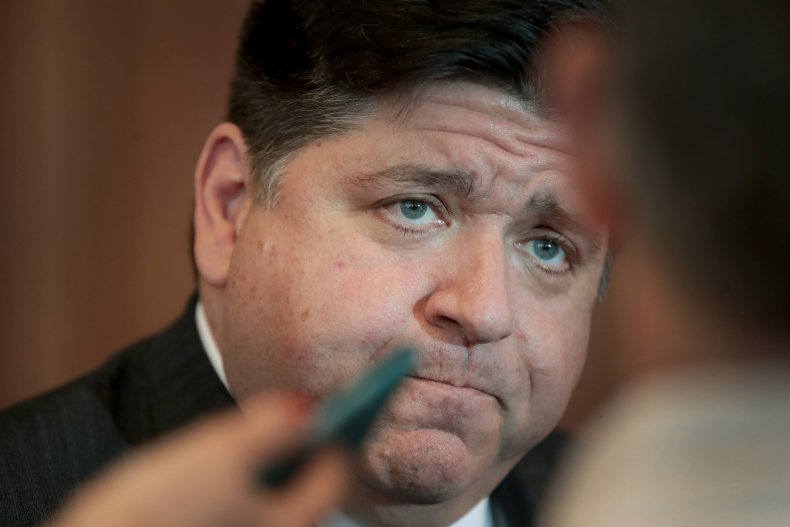 [ad_2]

Read more…