[ad_1]

R&B-pop star Jojo has released a new YouTube video that features her performing an a cappella version of her 2004 hit "Leave (Get Out)"—except the lyrics have been changed to encourage people to stay indoors, to ride out the coronavirus crisis.
The new version of the song is fittingly titled "Chill (Stay In)," and its reworked lyrics promote self-isolation. Fans of the original tune know that its lyrics deal with a breakup—this time around, Jojo's singing about how people need to stay away, even if they're dating. "I've been chilling at home the past few days/So you gotta Facetime to talk to me," she sings in the video while banging on a table. "To tell me how we're gonna get through this together."
Instead of focusing on the chance to tell off an ex in a breakup, the new rendition's chorus takes that chance to wonder why a love interest isn't taking the pleas to self-quarantine seriously.
"Wonder why you're still goin' outside/I never thought corona could be such a nasty b***h/but now that she's here, boy, all I want/is for you to use common sense," Jojo sings, just before she gets to the reimagined chorus. "Stay in, right now/Do it for humanity/I'm deadass about that/But we will survive," she belts. "So you're gonna learn how to cook now/and practice good hygiene/I know you're bored and want to f**k around but not on me."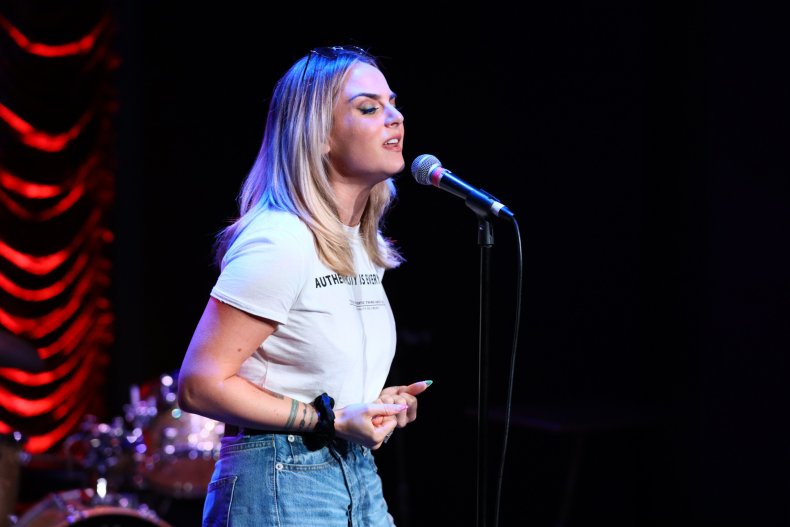 The song's second verse calls out the singer's crush for going out and partying, when they should be self-quarantining and listening to CDC guidelines. "I'd love a quarantine bae, but I don't know where your ass has been," she sings.
In the song's bridge, Jojo belts out her wish for intimacy, but keeping to herself is more important. "You know I'm horny, but let's heed the warnings/You've been out doing god knows what: breathing and touching everyone," she sings. "I refuse to die/Ima keep my ass inside."
Fans praised Jojo for taking the initiative to rewrite her classic song with brand new lyrics, some declaring that they'd set it as their ringtones, and other praising the singer's ability in making a PSA sound so good.
While the quarantine anthem is sure to keep Jojo fans satisfied for a minute, the singer does have a new album, dubbed good to know, due out May 1.
[ad_2]

Read more…