[ad_1]

Almost a dozen more people on board a cruise ship quarantined off the coast of Japan have been diagnosed with the mysterious new coronavirus, which has killed over 560 individuals since the end of last year.
The total number of people who have been diagnosed with the virus dubbed 2019-nCoV while on the on the Diamond Princess cruise ship has now hit 20, Japanese health officials said according to Reuters. The results of a further 170 tests are still due to come back.
The individuals are among the 28,296 cases of 2019-nCoV which have been confirmed since the virus first came to the attention of health officials at the end of last year, after it sickened workers at a wholesale food market in the central Chinese city of Wuhan. A total of 565 have died, with all deaths but two occurring in mainland China. The virus has spread to over 25 countries, including the U.S., as shown in the infographic by Statista below.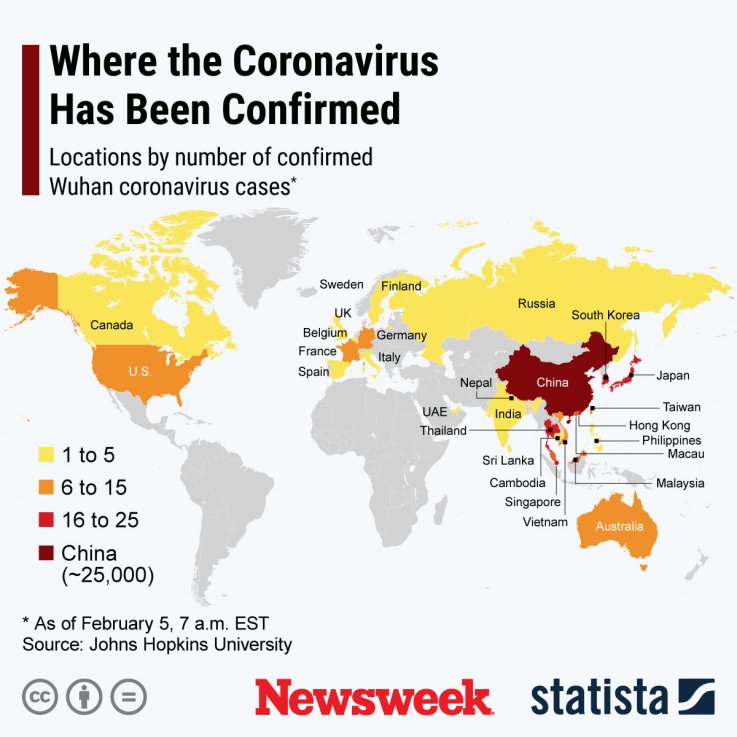 The newly infected guests included four Japanese individuals, two Americans, two Canadians, one New Zealander and one Taiwanese, the Associated Press reported citing health workers.
On Saturday February 1, six days after he disembarked, an elderly passenger from Hong Kong tested positive for 2019-nCoV. As a result, the 2,666 passengers and 1,045 crew members have since then been quarantined on the vessel stationed off the coast of the port city of Yokohama, to the south of Tokyo.
Prior to the announcement of the additional 10 passengers falling sick, a spokesperson for the cruise ship citing recommendations by Japan's Ministry of Health told Newsweek on Wednesday that the group will remain under quarantine for at least 14 days. It is thought to take between two and 14 days for symptoms to appear after a person is first infected.
On Wednesday, the spokesperson for Princess Cruises told Newsweek: "The first phase of health screening of all guests and crew onboard Diamond Princess, by the Japanese Ministry of Health[, Labour and Welfare], has been completed. We were notified that amongst the samples that have completed testing, 10 people have tested positive for [the] coronavirus."
The spokesperson said the original 10 passengers who fell ill included two Australians, three Japanese, three from Hong Kong, and one American, in addition to one Filipino crew member. The 10 people were told of their diagnosis, and taken ashore by the Japanese Coast Guard and taken to local hospitals.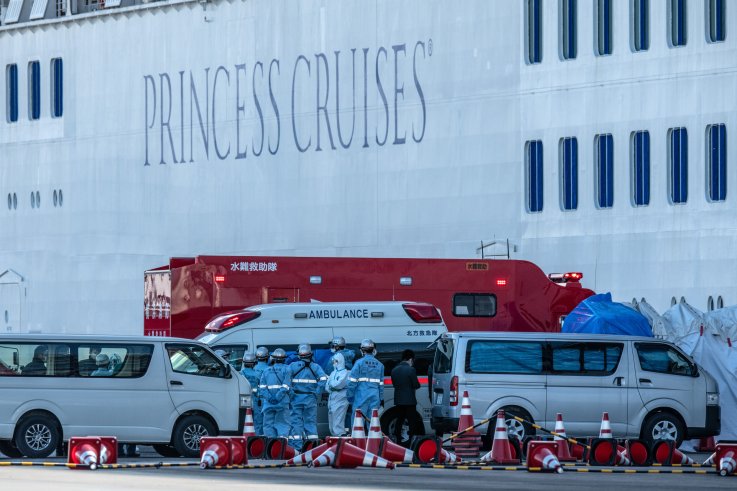 [ad_2]

Read more…