[ad_1]

New York has confirmed its "first positive case of novel coronavirus—or COVID-19," according to Governor Andrew Cuomo on Sunday.
In a statement, Cuomo said the patient is a woman in her late thirties who had contracted the virus while traveling abroad in Iran.
"She is currently isolated in her home. The patient has respiratory symptoms, but is not in serious condition and has been in a controlled situation since arriving to New York," the governor said.
The diagnosis came one day after Cuomo confirmed two possible infections were identified in New York. The New York Health Department confirmed earlier today that two people who had recently arrived in the city from Iran were being tested.
The positive test was "confirmed by New York's Wadsworth Lab in Albany, underscoring the importance of the ability for our state to ensure efficient and rapid turnaround, and is exactly why I advocated for the approval from Vice President Mike Pence that New York was granted just yesterday," Cuomo added.
Newsweek reached out to Cuomo's office and the New York City Health Department for additional information.
Despite the news, Cuomo urged citizens to remain calm and reminded the public that the positive test was expected. "There is no reason for undue anxiety—the general risk remains low in New York. We are diligently managing this situation and will continue to provide information as it becomes available," he said.
Meanwhile, the Rhode Island Department of Health (RIDOH) on Sunday also confirmed their state's first presumptive positive case of the COVID-19 disease. The infected patient, who's in their 40s, is currently being treated in hospital after visiting Italy mid-last month, according to a press release.
"The Rhode Island Department of Health has been preparing for weeks to ensure that we have a structure in place to, to the best of our ability, limit or prevent the spread of COVID-19 in Rhode Island. We fully anticipated having a first case of COVID-19," Dr. Nicole Alexander-Scott said. "We are not seeing widespread community transmission in Rhode Island, and the general level of risk for Rhode Islanders is still low."
The two cases come one day after the first U.S. death—a man in his 50s—was confirmed this weekend in Washington state, where the virus is likely to have been spreading undetected for weeks. Officials are working to ensure that those who have had direct contact with the deceased individual will begin a 14-day quarantine.
This is a developing story and will be updated as more information becomes available.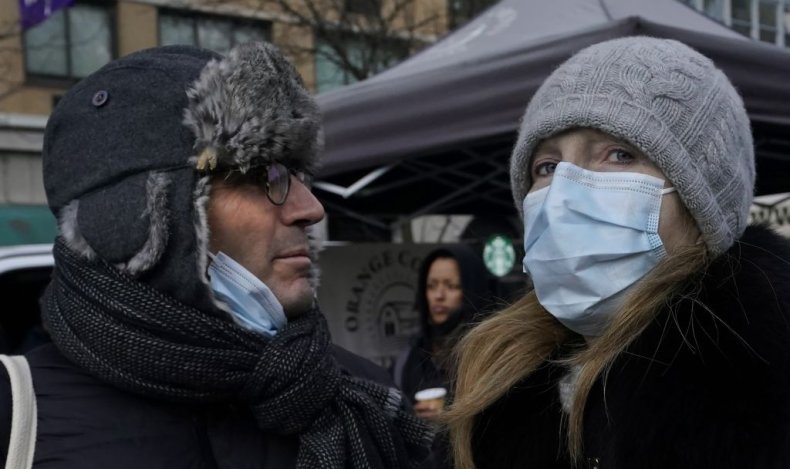 [ad_2]

Read more…