During Tuesday's coronavirus task force briefing from the White House, President Donald Trump said the U.S. government is holding back approximately 10,000 ventilators as the medical community cares for patients hospitalized with coronavirus.
Ventilators have been recognized as a vital part of coronavirus care since the virus attacks the lungs. When the lungs cease to function properly, ventilators mechanically "breathe" for the patient.
"We're giving massive amounts of medical equipment and supplies to the 50 states," Trump said. "We also are holding back quite a bit. We have almost 10,000 ventilators that we have ready to go. We have to hold them back because the surge is coming and it's coming pretty strong and we want to be immediately able to move it into place without going and taking it so we're ready to go."
Newsweek reached out to FEMA for comment.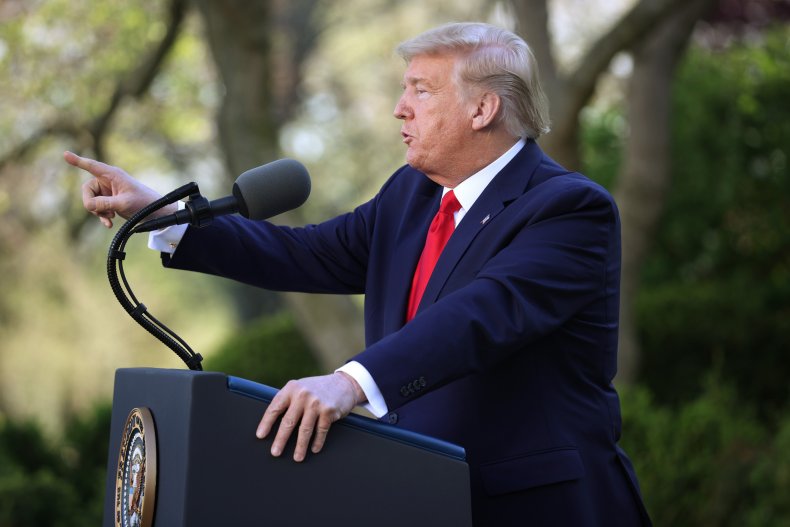 Coronavirus task force members Dr. Deborah Birx and Dr. Anthony Fauci unveiled graphs Tuesday showing the projected spread of coronavirus within the U.S. as the administration reissued coronavirus mitigation guidelines. While reiterating that social distancing can "make a difference," the models still indicated a U.S. projection of between 100,000-200,000 deaths.
"There's no magic bullet or vaccine," Birx said, "it's just behaviors."
Fauci explained the reason that the White House expanded the timeline for social distancing was based on the data. "This is not the time to take your foot off the accelerator," Fauci said.
Recent data indicated 181,906 confirmed U.S. cases of coronavirus, which represents more cases than any other country in the world. While 3,655 individuals have died as a result of the virus, 6,262 people are listed as being totally recovered.
This is a developing story and will be updated.
Read more…
20 Total Views
1 Views Today