Wimbledon could be the latest high-profile sporting event to fall victim to the coronavirus outbreak, amid reports the tournament will be officially canceled later this week.
The third Grand Slam tournament of the season is due to begin on June 29, but with the sporting world grinding to a halt in the midst of a global pandemic, organizers have seemingly decided to cancel the tournament.
"Wimbledon has stated that they will have a board meeting next Wednesday and will make the final decision there," Dirk Hordorff, the vice-president of the German Tennis Federation, told Sky Sports Germany on Monday.
"I am also involved in the bodies of the ATP and WTA. The necessary decisions have already been made there and Wimbledon will decide to cancel next Wednesday. There is no doubt about it. This is necessary in the current situation.
"It is completely unrealistic to imagine that with the travel restrictions that we currently have an international tennis tournament where hundreds of thousands of people from all over the world would travel. That is unthinkable."
Last week, the All England Lawn, Tennis and Croquet Club (AELTC), which organizes the event, formally ruled out holding the tournament behind closed doors. However, it indicated contingency plans had been discussed since January, with a cancelation or postponement both firmly on the table.
The latter, however, is logistically very complex.
"Based on the advice we have received from the public health authorities, the very short window available to us to stage The Championships due to the nature of our surface suggests that postponement is not without significant risk and difficulty," the AELTC said in a statement.
When contacted by Newsweek on Monday, Wimbledon organizers confirmed their stance hadn't changed and that an emergency meeting of the AELTC Main Board was scheduled for this week.
While the International Olympic Committee's decision to postpone the Olympic Games until next year has opened up a two-week window in the summer calendar, it may not be enough to ensure Wimbledon goes ahead.
The All England Club complex has only two covered courts and the traditionally temperamental British weather makes holding it in late summer a major risk. Presently, however, the issue of a postponement appears to be largely academical, given the outbreak of coronavirus.
On Sunday, Jenny Harries, the deputy chief medical officer for England, said Britain could be in lockdown for at least six months.
Introduced last week, the social distancing measures and travel restrictions were initially expected to be in place for three weeks, but Harries suggested they could stretch far longer than originally planned.
"We need to keep that lid on and then gradually we will be able to hopefully adjust some of the social distancing measures and gradually get us all back to normal," she told a press conference on Sunday.
"So I think three weeks for review. Two or three months to see whether we've really squashed it, with about three to six months ideally, and lots of uncertainty in that, but then to see at which point we can actually get back to normal. It is plausible that it could go further than that."
As of Monday morning, Britain had recorded just under 20,000 cases, with over 1,200 cases and 151 people recovered, according to Johns Hopkins University, which has been tracking the outbreak using combined data sources.
Over 34,000 people have died globally since the outbreak of coronavirus began in Wuhan, a city located in China's central Hubei province, late last year. There are almost 725,000 cases globally, with over 152,000 recovered.
Should Wimbledon be canceled, it would not be the first Grand Slam tournament to fall victim to coronavirus. Earlier this month, French Open organizers moved the tournament from its traditional May slot to September because of the pandemic.
The French Tennis Federation's decision, however, came under criticism from players and both the ATP and WTA as the new dates clash with other tournaments.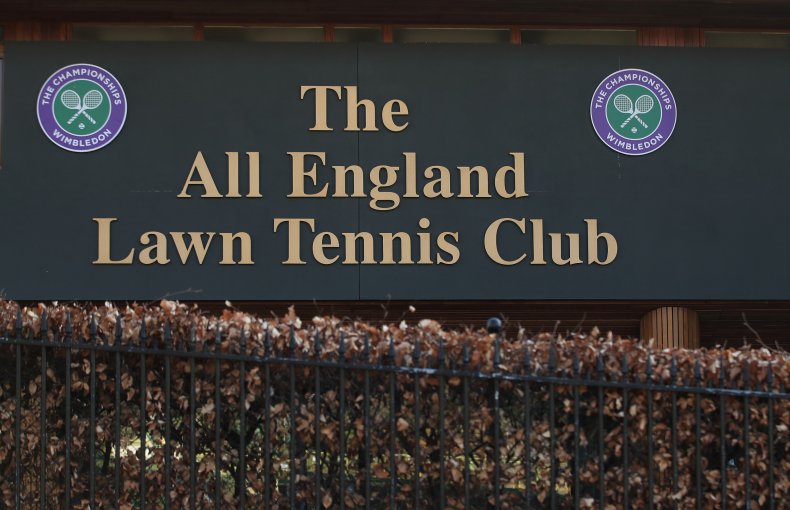 Read more…
19 Total Views
1 Views Today