[ad_1]
Three more people have died from coronavirus in Scotland, taking the total number of deaths there to 25 and the UK-wide tally to 468.
First Minister Nicola Sturgeon announced the latest figures, adding that the number of positive COVID-19 tests in the country had also increased from 719 to 894 – a rise of 175 in a day.
England, Wales and Northern Ireland are expected to update their own figures later on Thursday.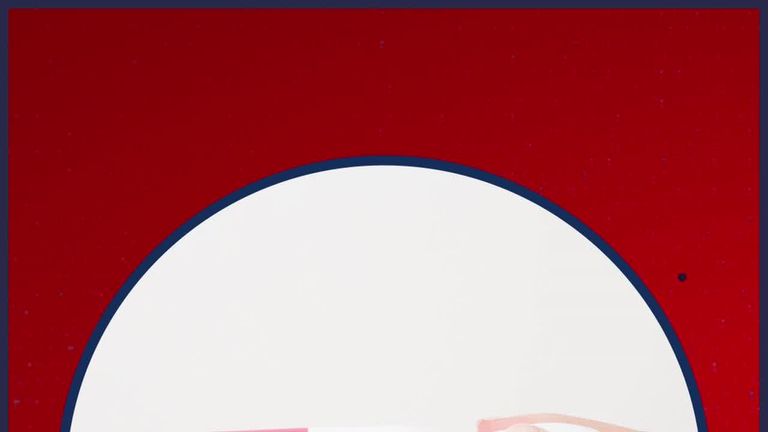 The UK's coronavirus numbers as it stands:
England – 414 deaths and 7,973 confirmed cases
Scotland – 25 deaths and 894 confirmed cases
Wales – 22 deaths and 628 confirmed cases
Northern Ireland – seven deaths and 209 confirmed cases
The Scottish government, has brought an extra 1.5 million face masks to protect health and social care staff, hopes to have powers to enforce social distancing in place by the end of today.
Speaking at St Andrew's House in Edinburgh, Ms Sturgeon said people who break the rules could be subject to prohibition notices and liable for on-the-spot fines and prosecution.
"The police will continue to take a soft approach to enforcement", but they will have the power to act, she said.
Ms Sturgeon added that safeguards would be in place which would be reviewed every 21 days, and the new legislation would last a maximum of six months.
Scotland's chief medical officer Catherine Calderwood said between 40-50,000 people in the country may be infected with coronavirus.
"It has been very encouraging see the empty streets and shops and transport around Scotland. This is going to be a long haul and I encourage people as the weekend comes… to not relax those roles, to not be tempted to see other families from other households.
She urged people to stay in their households as "not mixing with other people who are then mixing with others is so key and so important".
It comes as south of the border, North Yorkshire police announced the force will be using checkpoints in the region to ask drivers if their journey is essential in a bid to prevent people from going outdoors.
Assistant Chief Constable Mike Walker, said: "The new and significant restrictions announced by the Prime Minister on Monday evening spell out very clearly what each and every one of us must do to save lives. The message is clear and the warning stark. Stay at home, save lives.
"These are the lives of the people we know and love. Our partners, mothers, fathers, sisters, brothers, children, grandparents.
"You may never be in such a position again where your simple actions will lead directly to saving lives."
The force also said the checkpoints would be random and unannounced.
More follows…
[ad_2]